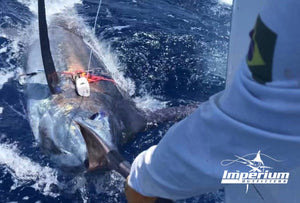 This section doesn't currently include any content. Add content to this section using the sidebar.
Featured Captain - Capt. Shawn Wallace
Capt. Shawn Wallace and crew truly have one of the premier monster marlin locations in the world. Boasting dozens of granders and 100's of fish 700# and up, this is the place to add to your bucket list. Imperium Outfitters is very proud to work with Shawn and his phenomenal team to develop and produce the most cutting edge lures for our customers.
http://majesticmarlin.com.br/